Verkostungsnotizen / Tasting Notes Vinoteca La Pasión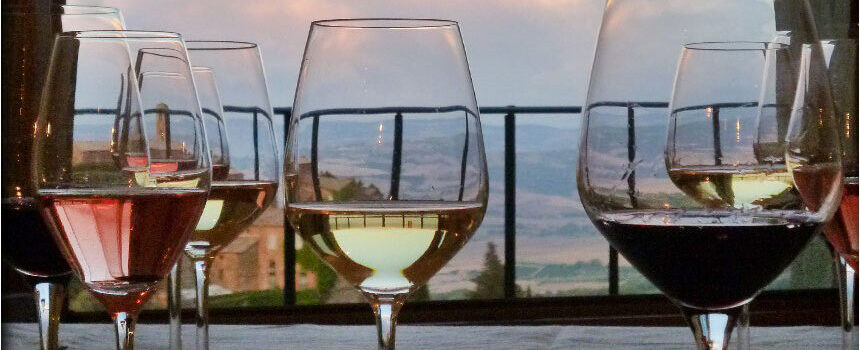 Brumas de Ayosa Brut Natur
Sekt nach traditioneller Methode hergestellt von der Bodega Comarcal Valle de Güímar
Rebsorte: Listán blanco / Palomino
In der Nase reifer Apfel und Quitte, feine Hefenoten, ein Hauch von Fenchel mit einer sehr feinen Perlage und einem eher verhaltenem Mousseux. Am Gaumen dann eine eher milde Säure, jedoch zitrische Noten mit einer gewissen Salinität im Abgang, sehr erfrischend
2021 Viña Estévez Blanco Seco - Listán Blanco Sobre Lias
Bodegas Viña Estévez
Rebsorten: 90 % Listán Blanco / Palomino – 10 % Albillo Criollo, 4 monatige Lagerung auf den Feinhefen mit battonage jeden 4. Tag
In der Nase erscheint er leicht oxidiert – er erinnert mich an einen Orange Wine – dann kräutrig mit verhaltene Zitrusnoten. Eine gut eingebundene, mittlere Säure, trifft den Gaumen, dieser Wein erinnert tatsächlich an einen Manzanilla Sherry mit einer ausgesprochenen Salzigkeit im Abgang. Ein leichter Weißer, der förmlich nach Oliven und Iberico Schinken verlangt
2019 Salvaje – Vino de Autora - Cepa Vieja (Alte Reben)
Bodega Lopez Palacios
Rebsorte: Listán Prieto / País / Mission
Dieser Wein stammt aus einem uralten, fast wilden Weinberg in Gran Canaria auf einer Seehöhe von 1.800 m gelegen. Er wurde in Teneriffa ausgebaut, es gibt nur eine limitierte Auflage
Die Aromen sind zunächst verhalten, etwas kräutrig "grün", aber nicht unreif, es folgen Noten von Eukalyptus und dunkler Beerenfrucht, Brombeere. Am Gaumen präsentiert sich ein leichter Wein, sehr schlank, mir ist das Holz noch etwas zu dominant. Er bringt weniger Frucht am Gaumen als die Nase verspricht.
Salvaje – das bedeutet wild – ließ mich etwas verwirrt zurück, ich kannte diese Aromen und genau in dieser Form, der schlanke Körper, welcher das Holz nicht ganz einbinden kann. Erst zurück im Hotel als ich die mir nicht geläufige Rebsorte recherchierte kam ich drauf. País oder Mission, natürlich! Eine der ersten Rebsorten, die es über den Atlantik in die Neue Welt geschafft hatte. Da sie von Mönchen in Mexiko und Californien verbreitet wurde bekam sie den Namen Mission. Als País habe ich sie in Chile kennen gelernt, wo teilweise noch als wurzelechte, uralte Reben im Anbaugebiet Maule stehen. De Martino ist der Winzer, der aus diesen alten Schätzen hervorragende Weine macht.
Brumas de Ayosa Brut Nature
Sparkling wine made in the traditionel method by Bodega Comarcal Valle de Güímar
Varietal: Listán blanco / Palomino
On the nose ripe apple and quince, subtle yeasty aromas and a whiff of fennel the perlage is very fine and the mousseux a little shy. On the palate it has a surprisingly mild acidity yet slight citric notes and a pronounced salinity on the finish, refreshing!
2021 Viña Estévez Blanco Seco - Listán Blanco Sobre Lias
Bodegas Viña Estévez
Varietals: 90 % Listán Blanco / Palomino – 10 % Albillo Criollo, 4 months on fine lees with battonage every 4 days
On the nose it seems slightly oxidised, reminding me of an Orange Wine, it has some herbaceousness with notes of lemon. A well integrated, medium acidity meets the palate and it rather reminds me of a Manzanilla Sherry with a distinct savoury saltiness on the finish. A light white wine that makes you long for olives and Iberico ham
2019 Salvaje – Vino de Autora - Cepa Vieja (Old Vines)
Bodega Lopez Palacios
Varietal: Listán Prieto / País / Mission
This wine comes from an almost wild, ancient high altitude vineyard (5.400 ft) in Gran Canaria, and was vinified by Bodega Lopez Palacio in Tenerife. Initially it has a rather shy nose then some herbal notes emerge, somhow green but not unripe, eucalyptus and dark berries, brambles follow. This is a rather light bodied wine, very elegant with the oak a little too dominant for my taste, hence less fruit on the palate than the nose promised
Salvaje – meaning wild –  left me puzzled. I knew these aromas as well as the way the wine felt on my palate, a rather "thin" body where the wood cannot be quite integrated. Only when I researched this unfamiliar grape varietal back at my hotel did it hit me: País, Mission – of course! One of the first varietals that made it across the Atlantic into the New World. Since it was propagated by the monks in Mexico and California it became known as Mission. I knew it as País when working in Chile. Here there still exist some ungrafted ancient vineyards, especially in the Maule region. The winery De Martino is crafting beautiful wines from these treasures.