Tasting Notes – Barolo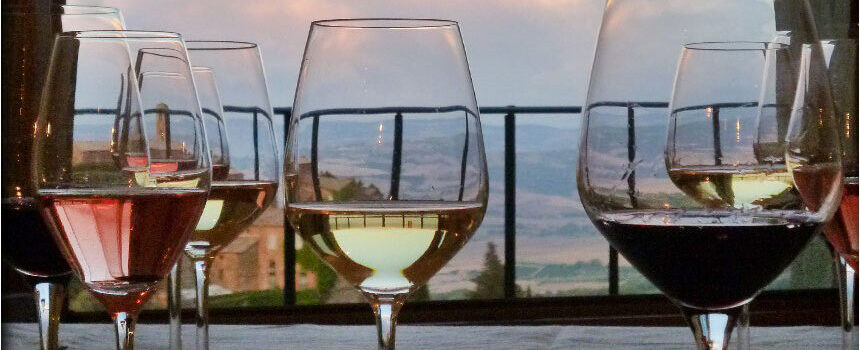 Tasting Barolo in November 2014
2004 Domecio Clerico Giabot Mentin Ginestra
was a real powerhouse. Very dry, of a dense structure that still requires more ageing to unleash all aromas of fruit, balsamic notes, leather and some chocolate.
2000 Pio Cesare
showed lots of fruit, it had been a very hot year, but struck me as being not too well balanced in terms of oakiness. In my opinion, after 14 years, the oak should have integrated better.
Then I fell in love with
1998 Michele Chiarlo's Cerequio
of the fantastic vintage 1998. This one truly charmed my palate: well integrated, fine tannins, a wonderful structure and pure elegance. There was fruit, dark berries, even some floral notes and a slight hint of liquorice. I indulged myself and ordered another tasting reminding myself, that those grand wines should never be enjoyed too young, just like Brunello!
Not at all "tired" that
1982 Borgogno Riserva
Aged in the traditional large Slavonian oak barrels it offered complexity, balance and elegance. Some ripe fruit still showed along with earthy notes and superbly integrated tannins. A long finish underlined this wine's power and quality.
1998 Borgogno Riserva
was dense, well structured, just ready to be truly enjoyed. Its hints of liquorice, the famous "sottobosco" – forest floor, fresh acidity and superbly integrated, yet present tannins, came together in a most elegant but powerful expression of Nebbiolo – a feast.
2009 Virna Barolo
the winery's entry level Barolo is a blend of different vineyards. It entices with power, balsamic notes, "sottobosco" and hearty tannins – it's young but very well balanced offering a long finish.
My old friend
2009 Barolo Preda Sarmassa
combines two vineyards of quite different soil profiles, rendering an elegant yet full bodied wine of great complexity. Red and black Berries, cherries, a hint of cinnamon, even a bit of orange peel, a beautiful complexity on the nose. The palate rich and chewy, gives way to a sheer never ending finish.
A new wine for me
2009 Barolo Cannubi Boschis
of the vineyard facing the tasting room. Cannubi is where the two inherently different geological textures of the area come together producing the most balanced wines, combining power and elegance. The nose is a little shyer than that of Preda Sarmassa, yet there are notes of eucalyptus and lingering hue of violets among the earthy tones and some very dark chocolate. On the palate this wine seems younger still, tighter, the tannins more present, distinct minerality is notable. A big wine that still has to unfold, the after taste goes on for ever, promising a long, long life.
Wine of Kings, King of Wines – Indeed!