Sanlúcar de Barrameda Revisited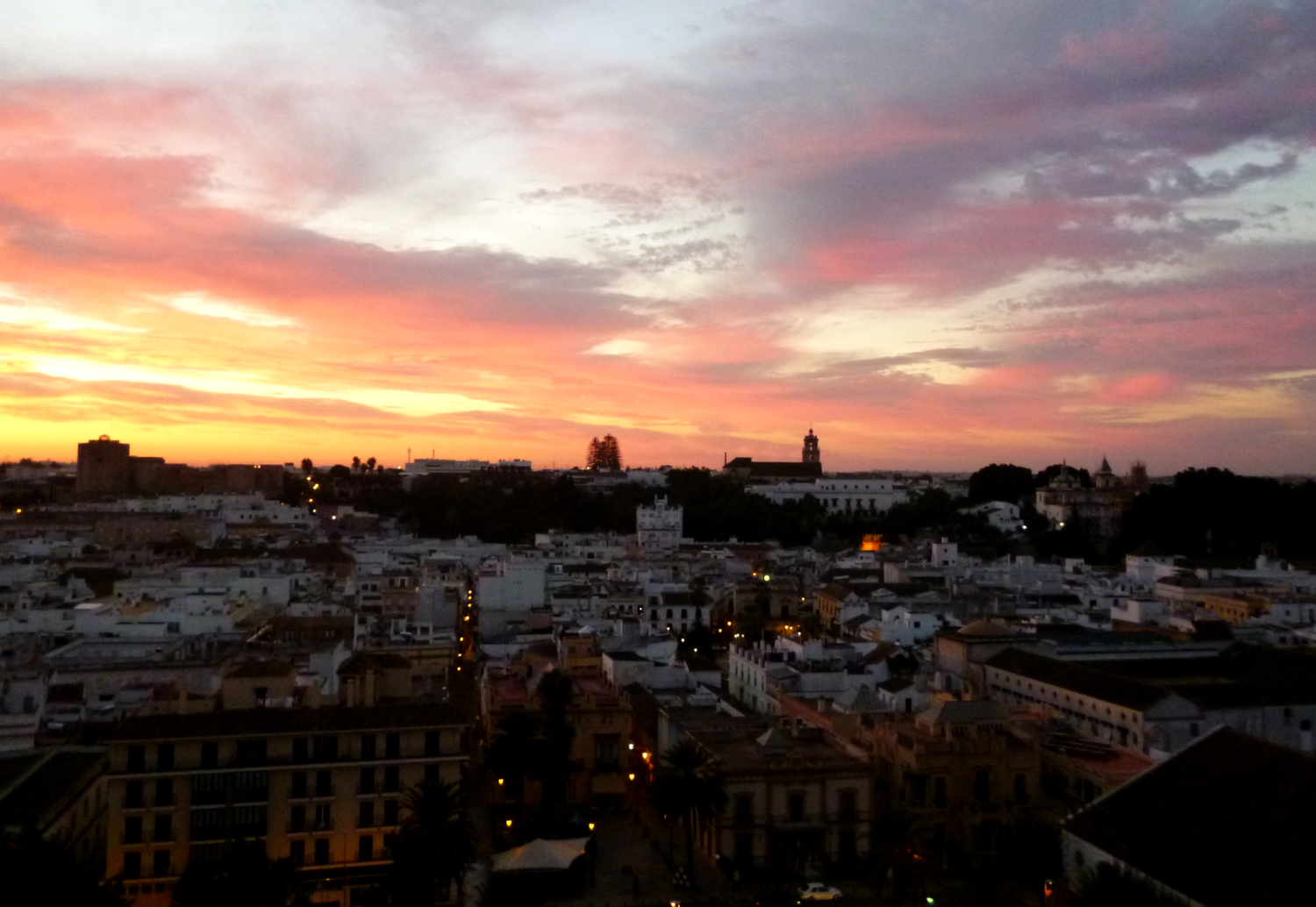 S
anlúcar de Barrameda is situated where the big Spanish river Guadalquivir flows into the Atlantic ocean. Its special climate influences the young Sherries in a most particular way.
The previous year I had spent one night in Sanlúcar and obviously my first visit had been to Bodegas La Gitana to see where my favourite Sherry Manzanilla Pasada Pastrana is created. I had been lucky enough to have a private tour with the export manager, due to the Rindchen connection, and it was extraordinary. To see the many, many rows of barrels, blackened with age, some streaked grey with mould. You might think it odd but the mould created by the moisture in the air is more than welcome in a Sherry bodega. In fact it is partly the humidity that plays a role in the different young Sherry types Manzanilla and Fino.
I had also visited the Bodegas Barbadillo, where the term cathedrals of wine started to make complete sense.
But most importantly I had done my first Sherry tasting seminar at La Sacristía.
Entering the low ceilinged dark bar Taberna der Guerrita, complete with bulfighting posters, low tables, black barrels behind the bar and a large crowd of mostly male customers past their prime, you would never expect this bright and modern room at the back.
Of course it had been Vicente Inat in Ronda who had told me to visit if I wanted to experience the true Sanlúcar.
Armando Guerra the owner's son had welcomed me warmly and suggested several local delicacies from the ocean to be paired with some Sherries.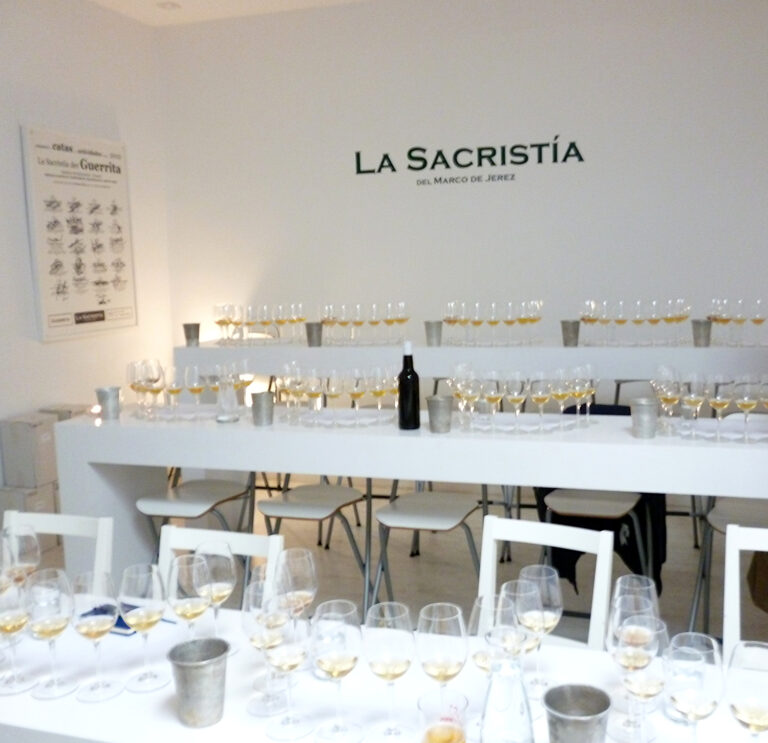 Armando then had told me about the Sherry seminar showcasing the differences between Sanlucar's Manzanilla, Fino from Jerez and Fino from El Puerto. At first I had been a little intimidated but that wine class a few days later had truly been an eye opener – or should I say palate opener?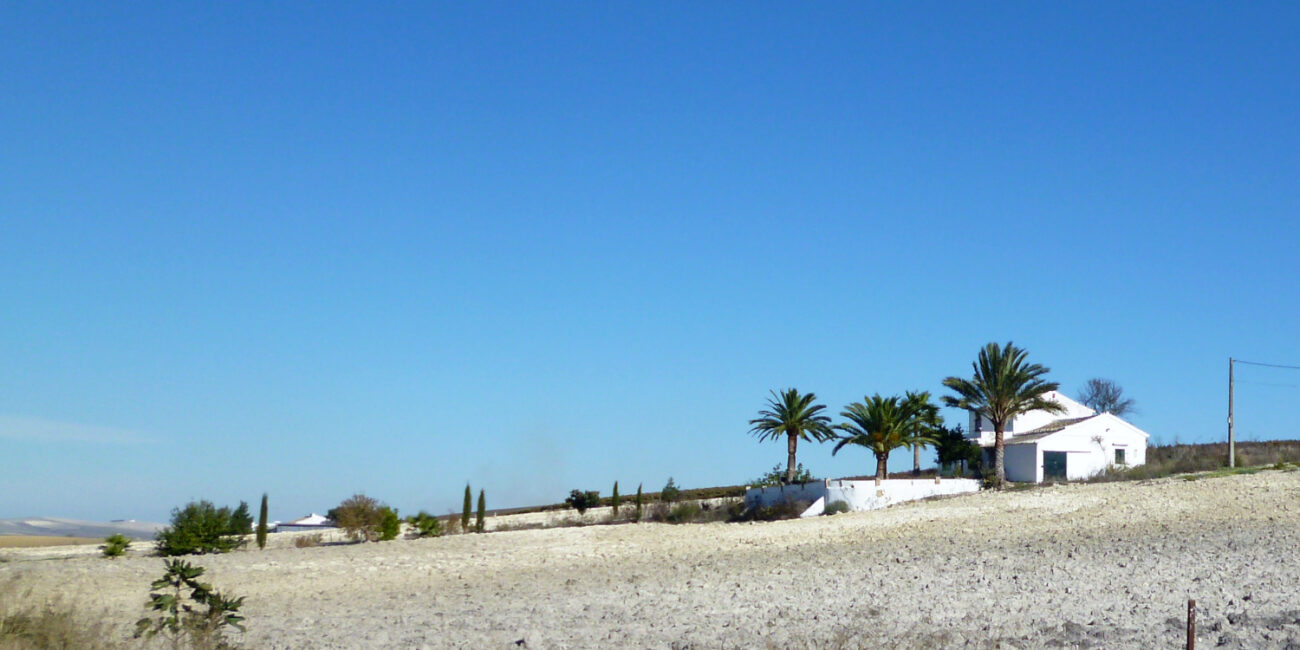 Now, almost a year later to the day, I am going back to Sanlúcar, aiming for a lunch of tasty seafood tapas at Taberna der Guerrita. Again I marvel at the albariza soils left and right of the motorway that make the wine growing possible and so unique in the Marco de Jerez, as this wine growing region is called.
Unfortunately Armando is busy with his day job at the large Bodegas Barbadillo, which, by the way, is absolutely well worth a guided tour. After a delightful meal and a small choice of Sherries the sun invites me for a walk around the old town. I continue away from the center towards the Guadalquivir marveling at the old buildings on its banks. Then I enjoy a nice cafe con leche with a view down the river to the ocean before heading back to Jerez.
Tomorrow I will explore El Puerto de Santa María.
Origianally posted November 13th, 2014
L
uckily, over the years, Taberna der Guerrita has maintained its local charme and Armando is still organizing amazing tastings in the Sacristía, especially during the summer month. He continues at Barbadillo where is helping to create even more exciting Sherries. In 2019 they were working on Sherries from special vineyards. I was fortunate enough to be led through the bodega by him and have several unique barrel tastings.
Making Sherry is an intricate procedure which warrants separate entries – click here .