Keeping my Promise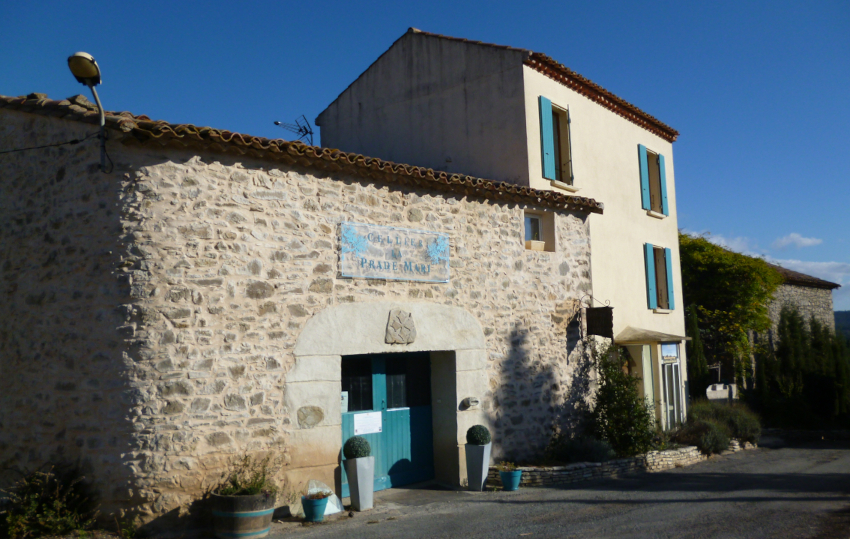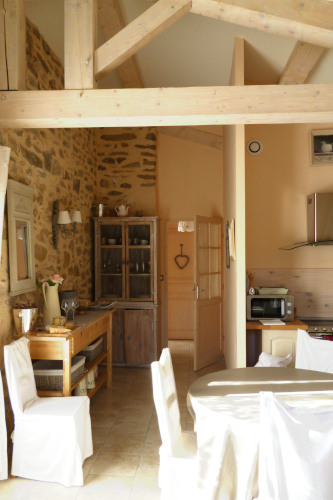 When I arrived at La Prade Mari I was shown into my Gîte, a delightfully converted former sheep stable. What a charming place I thought, with a perfect kitchen that lacked only one thing: food.

So I set off for the "local supermarket" some 15 kms away and shopped for next day's breakfast and some provisions for my further journey. After briefly having tasted their delicious wines Eric and his lovely wife Clémentine invited me to dinner in the next village: Aigne. We had a great evening chatting about wines in different areas and countries.

I went to bed quite early, looking forward to next day's winery visit in Limoux.
Some years back, in March 2010, I was flying from Munich to Düsseldorf in order to attend the famous wine fair Prowein. The second the plane had reached its parking position everybody instantly got off their seats, or at least tried to. The usual, complicated manoeuvre ensued where people are trying to get their luggage out of the overhead lockers without hitting several fellow passengers over the head.
People were standing squeezed together in the isles or bent over in a row, doing strange impressions of the hunchback of Nôtre Dame.

The lady next to me kept her cool, reading, as I alternated between amused watching or nostalgically looking out the window onto the airfields of the city where I was born. I struck up conversation with her initially commenting on the eager passengers. Then I asked "Are you also attending Prowein? "Yes, I do" she nodded "how about you?" "Yeah, me too," I answered. "Producer or trade?" was her next question, she had a French accent. "Trade, and yourself, producer?" was my response. "Oh yes, we produce Cremant de Limoux, have you heard of it?" "Sure, as a matter of fact we sell some in our shop. What is your name?" "Françoise Antech" she introduced herself." I stretched out my hand smiling "What a wonderful coincidence, that is exactly the Crémant de Limoux we are selling."
Now, four and a half years later, I was on the way to Limoux, only 70 km away from Aigne in Minervois finally keeping the promise I had made back in 2010 to one day visit her winery.
Mrs. Antech herself was busy that day but her lovely assistant Elodie Lapeyre gave me a warm welcome and perfect introduction to the many fabulous wines the Maison Antech produces. I was struggling with my French, Italian has taking over big time in the last years, but to her it seemed well enough to send me off to a tour of the cellars with their only French speaking oenologist Monsieur Buoro – what a treat! 
Originally posted November 6th, 2014