Musings on The French Motorway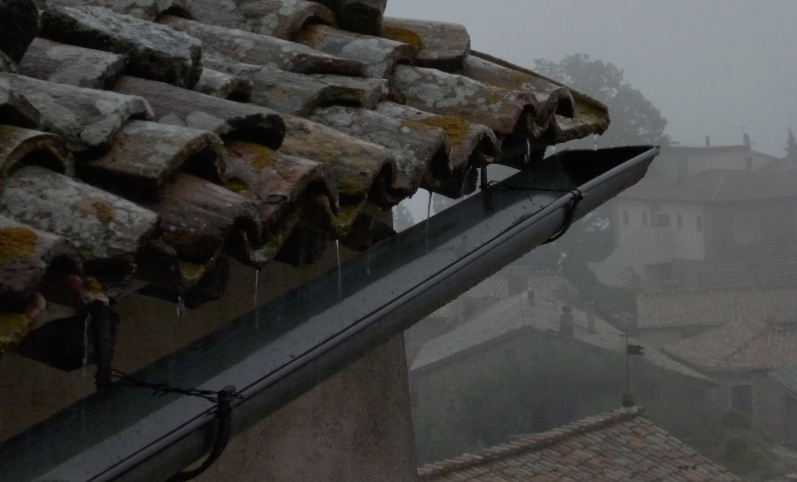 Wine Road Trip - Day 3 continued
A
s I had learned later, I actually had been quite lucky with my travel date, avoiding the torrential rains on the French Riviera. On November 4th weather reports said that 85 mm of rain had fallen in Menton, where I had passed through, and as much as 120 mm in Nice within 24 hours.
Just to put those numbers into perspective, vines need an annual precipitation of at least 500 mm in cooler climates and about 750 mm in hot climates in order to survive without irrigation. The Minervois is a rather hot area where the summer temperatures can easily reach 30 ° C ( 86 °F) and more with very little rain, resulting in very concentrated wine.
The AOC Minervois constitutes 5.000 hectares and is part of the most expansive wine region in France and actually the world the: Languedoc – Roussillon area. It enjoys mostly a Mediterranean climate, it is only 30 km inland the way the crow flies. It is shaped like an enormous amphitheatre between the Canal du Midi to the south and the mountain range Montagne Noir in the north. Eastward it reaches Narbonne, Carcassonne in the west. The main red varietals are: Grenache, Syrah, Mourvedre and Carignan. Wine growing has an ancient history in this big region which expands from the Rhône delta all the way to the Pyrenees. The Greeks introduced vines to this area about 2.500 years ago but it was the Romans who amplified and intensified the wine culture considerably. A real boom however was reached in the mid 19th century when this large area accounted for close to 40 % of all French wine production, most of it being transported north on the recently built railway. It is not surprising that the quality was rather poor, yields in those days were shockingly high and eventually the wines from Languedoc-Roussillon region were merely known for their good (cheap) prices. But things have changed. Especially in the last decades many vineyards have been uprooted or abandoned.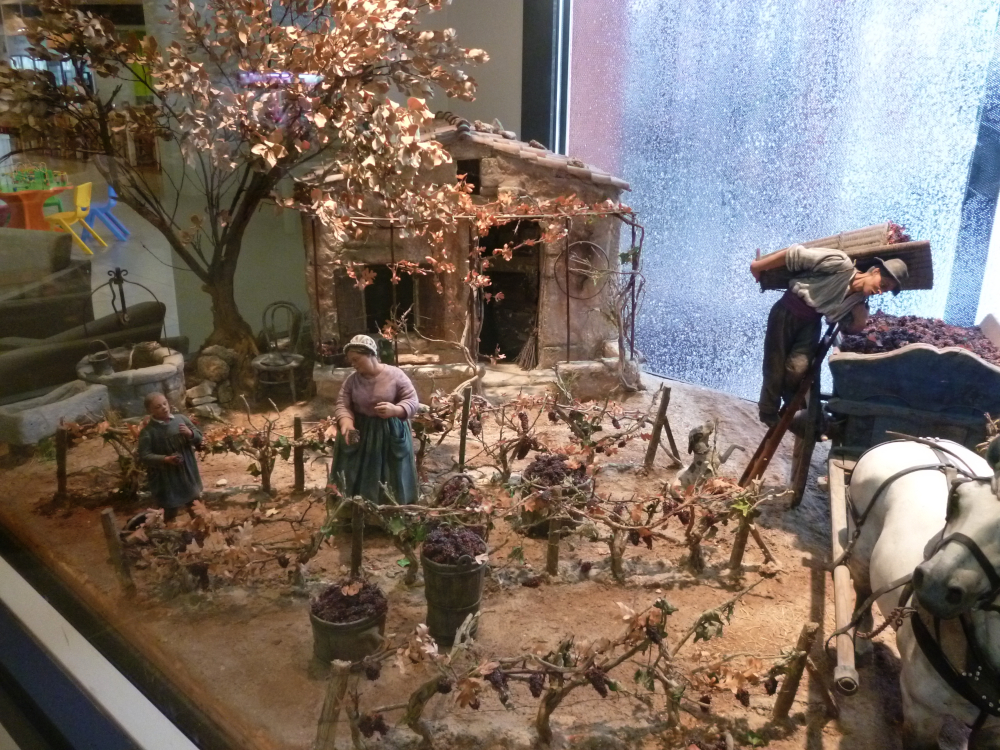 At one petrol station on my way I spotted this quaint scene of wine growing and making in the region. "Nice try" I think, "if that was still the case there definitely would not be any overproduction – but then, we would just have different problems …"
Now, while driving, it all comes back to me and I wonder in which part of my brain all these theoretical facts that I studied had been stored. It is probably triggered by the countless vineyards, I pass. Or should I say ex-vineyards? They are all abandoned, unkempt gone wild. A myriad of entirely empty plots and numerous fields of little old vine stumps sticking out of the ground. In a way it is unsettling, knowing that many lost their livelihood or part of it. But in today's wine world quality, rather than quantity is the focus. Subsidized overproduction and so called "wine lakes" will hopefully soon be a thing from the past. Now, maximum yields for AOC Minervois are 50 HL per hectare, in the heyday more than double had been the goal.
Finally, after five hours Helmut – meet my friendly GPS voice – sends me to a tiny village. There I turn into an extremely narrow street. I squeeze past the old church and when I leave the old village the winding road takes me through ancient healthy vineyards towards the tiny hamlet La Prade Mari.
Originally posted November 5th, 2014