Ronda Serendipity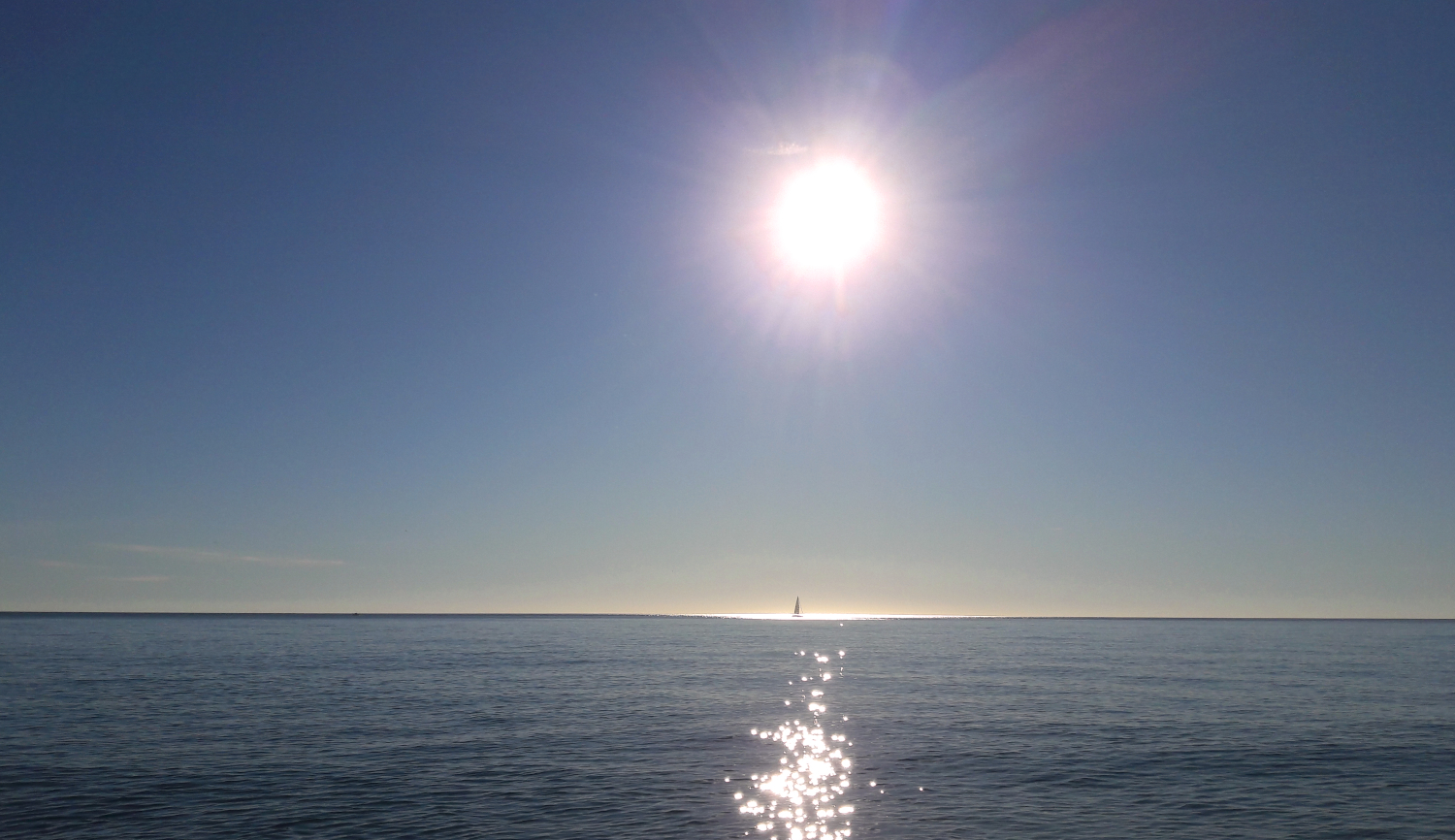 I
awake to a gloriously sunny day and aim for the promenade for my morning walk. Only few people are out this early and not all of them tourists. The season has wound down and it is as calm as Fuengirola will ever get.
My goal today is Jerez via Ronda where I will meet up with my winemaker friend Vicente Inat. I met him last year when I first, albeit briefly, explored the wine growing regions of Andalucía and the Priorato. On my way from Fuengirola to Jerez I had also stopped in Ronda and when checking into my hotel I had asked whether they could recommend a winery. "I do not know much about wine", the guy at reception told me. "But I know these two architects which have converted an old convent into a winery since they have breakfast in our cafe each and every morning. Let me find the name of their winery and give them a call." See, this is why I prefer to ask locals rather than solely relying on things you can find on the internet.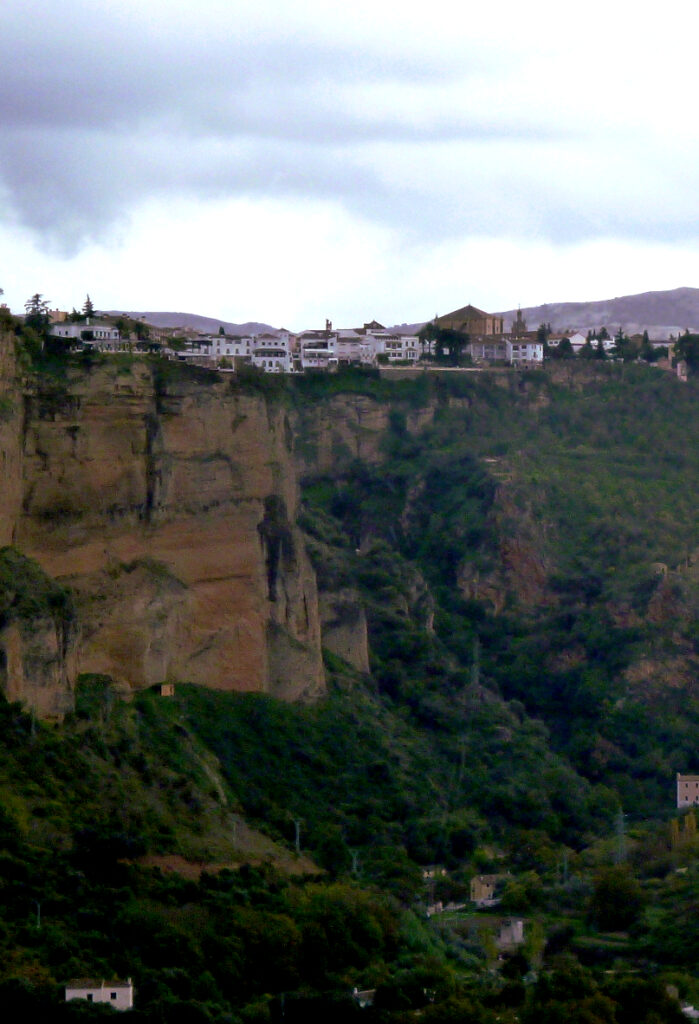 About 30 minutes later I found myself in front of the large iron gate blocking this amazing view onto the city of Ronda perched above a sheer cliff. Vicente was about to leave for day but found the time to quickly show me around. When he realized that I was in the wine business myself, the tour of extended into a tasting since he was happy to show me his wonderful wines.
To cut a long story short, we had stayed in touch and the next spring he and his winemaker wife Ana had come to Italy. They were visiting Vicente's brother who was doing an Erasmus year, in Siena of all places. Of course ,on a rainy day in April, I had taken them around Montalcino to visit my favourite wineries and friends. Actually it had been like a trial run for my later wine tours as Vino Vistas.
So here I am again, climbing the curvy road from just beyond Marbella on the coast up to Ronda, 739 m above sea level. The air is crisp and the weather changes from sunny to overcast. We meet for lunch in a wine/tapas bar before heading to the winery where we sit under the lush avocado tree, laden with ripe fruit, and taste the wines he creates at the Descalzos Viejos winery.
The winery is housed in an old convent that was founded in 1505 by the Trinitaria order and later became the order Trinitaria Descalzos (descalzos actually meaning barfoot) but was abandoned in the 17th century. It was not only the isolated position but also structural problem due to its location atop the sheer cliff opposite Ronda. Much later in 1998 it was bought by the above mentioned architects and most carefully restored to its present beauty. It is a magical place with the most stunning views and flora in its gardens hugging the hillside. The vineyards are many hundred meters below in the valley and winemaker Vicente coaxes powerful wines from various varietals.
"Your wines have developed" I tell him, "they seem to be more refined this year, especially the Syrah". He gracefully accepts the compliment and asks whether I have heard of the sweet wines of Málaga. "Wait until you taste those, that is an whole different world! And nowadays we make also dry wines from moscato – you will love them!"
He goes on telling me about his new project in the hinterland of Málaga, the Axarquá, where vineyards are on steep slate slopes and I am intrigued. He invites me for a tour of that area, and mentally I am already making plans to spend some time near Málaga.
I would gladly sit here for ages tasting and talking about wine and wine making methods but I need to get back on the road. It is only another 1,5 hours to Jerez, but I do want to get there before dark, driving west into the sunset – what a lovely cliche!
Originally posted November 11th, 2014